Authentic Faith
by Kathleen Whitten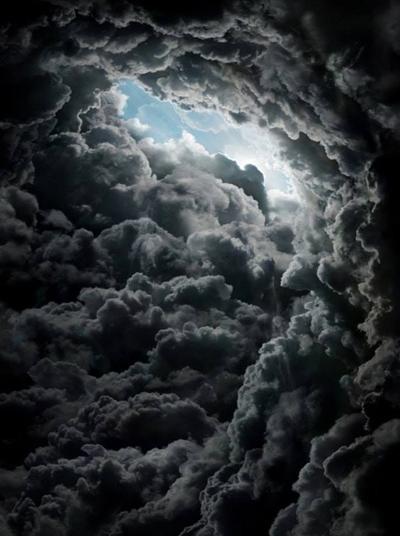 We have perfected the art of fake. Today we are able to produce a realistic counterfeit of almost anything, and the average person cannot tell the difference. There's fake money, fake furs, fake fruit, fake flowers, fake cheese, fake fireplaces, and even fake people. We admire pictures of airbrushed models, mass produce cubic zirconias, and view digitally simulated computer games and movies that look more real than reality.
Face it - we're surrounded by fake. But here's the deal:
We long for the real.
What are the most popular shows on television today? Reality shows. Although a poor counterfeit for real life, these shows aim to fill a void in our search for the authentic. People today are longing for authentic: authentic relationships, authentic friendships, authentic love, and most especially authentic faith.
The growing dissatisfaction of fake in our society is causing a deep spiritual hunger for real. And people are asking: What is real? What is eternal? Who is God? What is Truth? Consequently religious broadcasting is the fastest growing area. And our books, websites, TV shows, and radio broadcasts are teeming with "spiritual truths." Honestly, with so many interpretations, variations, and perspectives on spiritual matters, most of us are on spiritual information overload. But the question remains: Where do we find authentic faith?
Here's a clue: authentic faith is not found in a program, another person, a denomination, a philosophy, an opinion, an experience, a circumstance, or even in yourself.
Authentic faith was before all those things and will be here long after. People change, programs change, ideologies change, philosophies change, experiences change, circumstances change, and even you change. But truth does not change. Truth is authentic. Real Eternal.
"For I know the plans I have for you," declares the LORD, "plans to prosper you and not to harm you, plans to give you hope and a future." Jeremiah 29:11
Visit Kathleen's blog for a dose of inspiration!
Do you enjoy reading these email meditations? Please search your heart for others in your life who your think may enjoy receiving them too. We encourage you to forward this page to anyone who you feel needs to hear the Good News of Jesus Christ.
If you would like to receive these weekly meditations by email, please take this link.
We thank you for your support of kwm! We are a non-profit organization that relies on your donations, referrals and prayers! Thank you for your support and for sharing this Good News with others in your life. Perhaps God has already used kathleen's powerful messages to help you or those you love, then GIVE TO GIVE by joining us in helping to bring her messages to others! Your support of kwm enables us to offer all of kathleen's messages (audio and written) for FREE, reaching those who are financially challenged who would not recieve God's word any other way.

Becoming a financial partner with kathleen whitten ministries means that, together, we can offer all the ministry has to bring God's healing and hope to a hurting world.
Jesus said, "Freely you have recieved, freely give." Matthew 10:8b LivingJesus.us