Be Certain
by Kathleen Whitten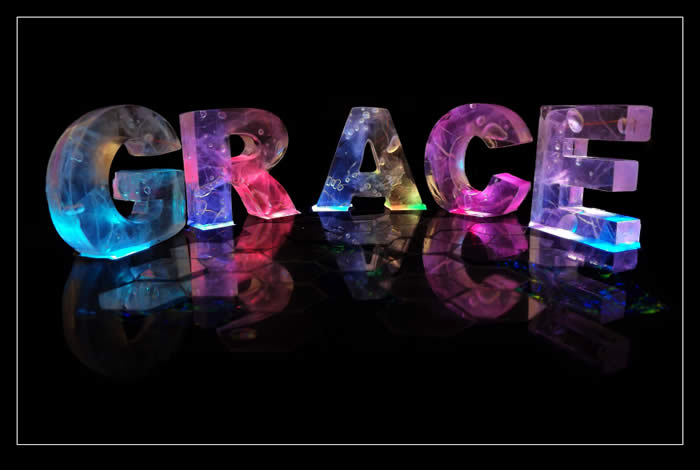 How do you know if you belong to Jesus? How can you truly be certain that you will go to heaven when you die?
After speaking to groups for many years, many people have approached me after anguishing for years over their salvation. But we need not anguish since God's Word is clear.
We do not belong to Jesus because we belong to a church or because we do good things and try to be a good person. But we do belong to Jesus by grace.

God's
Riches
At
Christ's
Expense

Through believing and personally receiving Jesus and His Words, we belong to God and therefore inherit salvation! (Ephesians 2:5,8)
Jesus explains those who belong to His Father who can be certain of eternal life. Jesus, speaking to His Father, says, "I have revealed You (God) to those whom You gave Me out of the world. They were Yours; You gave them to Me and they have obeyed Your Word. Now they know that everything You have given Me comes from You. For I gave them the Words You gave Me and they accepted them. They knew with certainty that I came from You, and they believed that You sent Me. I pray for them. I am not praying for the world, but for those You have given Me, for they are Yours."(John 17:6-9)
In other words, we can be certain that we belong to Jesus and will go to heaven someday if we


-believe that Christ was sent from God (John 17:8)
-accept God's Word as Truth (Christ is the Logos Word of God, John 17:8)
-and yearn to follow God's Word (John 17:6)
Because I am far from perfect, I thank God for the certainty of salvation through His grace explained in His Word.
No more anguish! We can know without a doubt that we belong to him and will live with him forever (even if we mess up and wander and act human a lot)—if we believe in our hearts that Jesus is Lord and receive and confess with our mouths the Living Word of God—and desire to live for Him. (Romans 10:9)

Do you enjoy reading these email meditations? Please search your heart for others in your life who your think may enjoy receiving them too. We encourage you to forward this page to anyone who you feel needs to hear the Good News of Jesus Christ.
If you would like to receive these weekly meditations by email, please take this link.
We thank you for your support of kwm! We are a non-profit organization that relies on your donations, referrals and prayers! Thank you for your support and for sharing this Good News with others in your life. Perhaps God has already used kathleen's powerful messages to help you or those you love, then GIVE TO GIVE by joining us in helping to bring her messages to others! Your support of kwm enables us to offer all of kathleen's messages (audio and written) for FREE, reaching those who are financially challenged who would not recieve God's word any other way.

Becoming a financial partner with kathleen whitten ministries means that, together, we can offer all the ministry has to bring God's healing and hope to a hurting world.
Jesus said, "Freely you have recieved, freely give." Matthew 10:8b LivingJesus.us