Sharing The Path
by Kathleen Whitten
I see your burdens
You carry alone
But what can I do
Since I have my own?
Mine are heavy
And not just a few
I would like to help
But that's too much to do.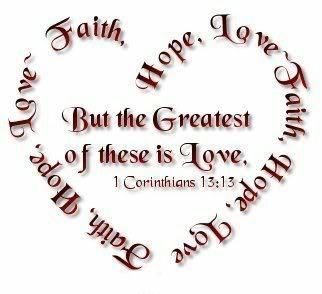 I can't listen to you
But I can pray
I just don't have the time
To give you today.
Alone I worked on mine
Without success
Until I heard
What works the best.
So I met you to talk
And heard your heart
Had some ideas
Of where you could start.
And you asked about me
So I told you mine
You offered your love
And you offered your time.
Immediately my burden was lighter
Though no change has occurred
Simply because you not only listened
But deeply heard.
You called me to check
If there been a good end
Not yet, but I can't thank you enough
For being my friend.
Do you enjoy reading these email meditations? Please search your heart for others in your life who your think may enjoy receiving them too. We encourage you to forward this page to anyone who you feel needs to hear the Good News of Jesus Christ.
If you would like to receive these weekly meditations by email, please take this link.
We thank you for your support of kwm! We are a non-profit organization that relies on your donations, referrals and prayers! Thank you for your support and for sharing this Good News with others in your life. Perhaps God has already used kathleen's powerful messages to help you or those you love, then GIVE TO GIVE by joining us in helping to bring her messages to others! Your support of kwm enables us to offer all of kathleen's messages (audio and written) for FREE, reaching those who are financially challenged who would not recieve God's word any other way.

Becoming a financial partner with kathleen whitten ministries means that, together, we can offer all the ministry has to bring God's healing and hope to a hurting world.
Jesus said, "Freely you have recieved, freely give." Matthew 10:8b LivingJesus.us