Worshiping God In The Mean Time
by Kathleen Whitten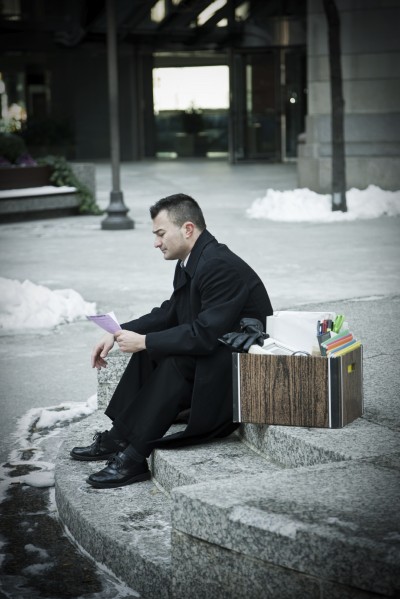 The Purpose Driven Life Study says we are "Planned for God's Pleasure." And part of God's pleasure is for us to worship Him.
We can easily worship God in these moments:
Shiny mountain streams with evergreen shade.
A molten orange sunrise peeking over the coastal dunes.
The soft swooshing of the lake against the dock.
The fragrance of morning dew on freshly mowed grass. The pitter patter of an afternoon shower. Butterflies dancing joyfully. Bluebonnets smiling brightly. The warm squeeze of a child's hand.
But what about worshipping God in these moments:
The uncomfortably crowded doctor's waiting room. Rush hour detours going five miles per hour.
The shrill early morning sound of the bedside alarm clock after a sleepless night.
When your spouse doesn't understand. Your job is on the line.
In the midst of the complicated and painful problem that just isn't going away.
When dinner is burning, the children are whining, the phone is ringing, bills are stacking,
life is confounding, you've made too many mistakes, loneliness sets in,
and you feel you can never catch up with all that you have to do… ever…
Can you worship Him then?
The Bible tells us that we were created to worship our Creator. Our worship not only brings joy to the heart of God, but it also fills a void in us that can only be filled by our own individual personal worship of Him!
Life is made up of joyful mountain top moments as well as ordinary, unpleasant, and even painful ones. If we only worship God on the mountain tops then our times of worship will be few and far between. God tells us to worship Him every day—not just every once in a while. So we have to learn to worship God in the mundane and in the pain.
I love to write worship poems, prayers, and meditations to God. People have asked me, "Do you go to an idyllic setting to be inspired to write?" While that would be wonderful, as of late most of my writings have been done while waiting.
If you think about it, we all spend a lot of time waiting: waiting in line, waiting on hold, waiting in traffic, waiting for that person to change, waiting for the right job, waiting to get better, waiting for God to do that miracle…
I call it the mean time because it can feel very mean. The hardest time for any human being is the mean time: the time in between where you are and where you want to be.
The mean time is the time between your question and your answer. The mean time is the season it takes to heal. The mean time is the time you might feel lonely or unappreciated or the time you are in an unpleasant situation. The mean time is the time when everything seems to be going wrong. The mean time is the season when you are calling out to God...but do not seem to hear an answer.
Our life on this earth is even mean time—the time between where we are and where we are going to be—heaven! And although God gives us great joys and many blessings, we will be spending a lifetime on this earth going through one mean time after another.
So we have to learn to worship God in the mean time.
Worship isn't confined to a Sunday morning hymn or two. Worship is a heart turned in thankfulness and dependence upon God expressed through our mouths, actions, giving - - our lives!
One key to worship is complete honesty with God – especially when we are in a mean time. God already knows. He has the answers. And He is waiting for us to talk to Him, thank Him, love Him, trust Him - -and worship Him!
Prayer: Lord Jesus, I look to You. You are radiant. You are more beautiful than anything I have ever seen or experienced. (Selah) And You have given me everything good in my life. (James 1:17)
God, I worship You as my Creator - the One Who first envisioned me, made me in heaven, placed me in my mother's womb on earth, and then called me back to choose to love and know You! Your Word says that You have a special purpose for me in this world. (Psalm 139; Jeremiah 29:11) All of your purposes are streams leading to the same great ocean - love. My ultimate purpose in this life is to love You and to love others. Forgive me for putting so many other "purposes" before love.
I worship You as the One who loves me and really understands me… and loves me still!
I love You God! I love You Jesus! I love You Holy Spirit!
How long have You waited to hear those words?
My heart has wandered.
My mind has doubted.
My mouth has forsaken.
My actions have transgressed.
But You love me still.
I worship You God and because of Your great love and your tender mercies I begin each day anew - fresh and washed clean! (Lamentations 3:21)
I worship You God as the One who not only has the answers to all of my needs, but Who yearns to give me the desires of my heart! (Psalm 37) Please help me with everything in my life!
I acknowledge You as my Savior. I seek You as my Forever Guide. I depend on You as my Provider. I receive You as my Healer. And I worship You as My King.
Holy, Holy, Holy is Your Name – Lord Jesus!! Holy, Holy, Holy is Your Name!

Do you enjoy reading these email meditations? Please search your heart for others in your life who your think may enjoy receiving them too. We encourage you to forward this page to anyone who you feel needs to hear the Good News of Jesus Christ.
If you would like to receive these weekly meditations by email, please take this link.
We thank you for your support of kwm! We are a non-profit organization that relies on your donations, referrals and prayers! Thank you for your support and for sharing this Good News with others in your life. Perhaps God has already used kathleen's powerful messages to help you or those you love, then GIVE TO GIVE by joining us in helping to bring her messages to others! Your support of kwm enables us to offer all of kathleen's messages (audio and written) for FREE, reaching those who are financially challenged who would not recieve God's word any other way.

Becoming a financial partner with kathleen whitten ministries means that, together, we can offer all the ministry has to bring God's healing and hope to a hurting world.
Jesus said, "Freely you have recieved, freely give." Matthew 10:8b LivingJesus.us