Signs Of Our Times
by Kathleen Whitten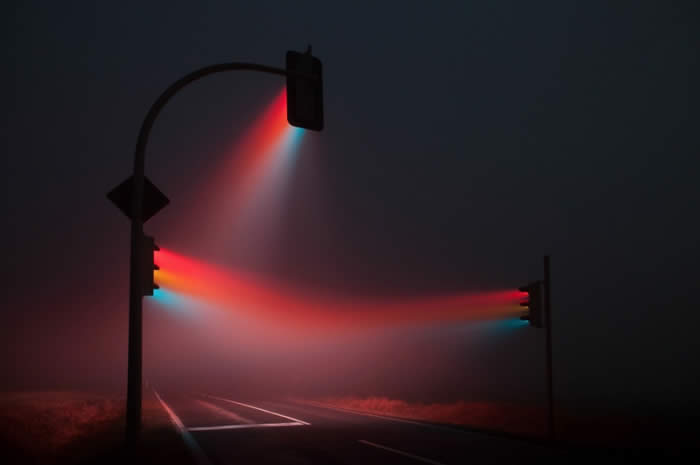 When we hear Jesus say something that sounds harsh, we can count on the fact He desires to wake us out of our oblivion and into a certain truth. After all, whether it initially feels good or not, it is the truth that sets us free! (John 8:32)
In the New Testament, Jesus calls us hypocrites.
"When you see a cloud rising in the west, immediately you say, 'It's going to rain,' and it does. And when the south wind blows, you say, 'It's going to be hot,' and it is. Hypocrites! You know how to interpret the appearance of the earth and the sky. How is it that you don't know how to interpret this present time?" (Luke 12:54-56)
A hypocrite is someone who impersonates or pretends. Jesus calls it hypocritical when His people, who profess to love and follow His Word, can read the physical atmosphere but are not adept at reading the spiritual atmosphere.
Obviously none of us wants to be considered a hypocrite, but how do we read the spiritual atmosphere? Just like we interpret the physical atmosphere—"Look at those dark clouds—it must be about to rain!" We look for clues. However, in order to interpret the spiritual atmosphere we don't look for clues in the sky, but we look to the One Who made the sky. We look at God's Word.
Here are a few clues from God's Word that show us the condition of our present spiritual atmosphere: 2Timothy 3:1-5; Acts 2:17-21; Hebrews 1:1-2. And from these scriptures it looks as though we are in the last days…
Certainly many generations of Christians have believed that they were in the last days. While no one can say when Christ will return, the recent rapid fulfillment of specific scriptures, especially verses pertaining directly to Israel, lets us know we are nearer and nearer every day.
Perhaps 2Peter 3 best explains why Jesus called those who can read the physical sky but not God's spiritual Word hypocrites: "First of all, you must understand that in the last days scoffers will come, scoffing and following their own evil desires. They will say, 'Where is this 'coming' He promised? Ever since our fathers died, everything goes on as it has since the beginning of creation. But they deliberately forget that long ago by God's Word the heavens existed and the earth was formed out of water and by water. *By these waters also the world of that time was deluged and destroyed. By the same word the present heavens and earth are reserved for fire, being kept for the Day of Judgment and destruction of ungodly men." (2 Peter 3:3-7)
*As referenced above, in Noah's time God sent a great and terrible flood to destroy the wickedness of the world. The people weren't expecting a flood. As a matter of fact, Matthew 24:38,39 says that they were "eating and drinking, marrying and giving in marriage, up to the day Noah entered the ark; and they knew nothing about what would happen until the flood came and took them all away."
Why did they not know what would happen? Because they could not read the signs of the times—that God would not continue to allow that much evil on His earth.
Although God promises us He will never send a flood to destroy the earth again, He still says, "as it was in the days of Noah, so it will be at the coming of the Son of Man." (Matthew 24:37) In other words, when Jesus returns there will be plenty of people who are not ready for the judgment of God.
Why will they not be ready? Because although many of God's people have become more proficient at reading the weather, many more have become less proficient at reading the signs of the times. Just as in the days of Noah, many Christians today are too pre-occupied with the business of life but have not prepared their hearts or lives for Christ's return to earth—or even for their own imminent return to God
How do we prepare our hearts and lives to meet Jesus? Simple. Seek God now. Seek Him no matter where you are spiritually or what you have done. He knows anyway and He still loves you…more than you know.
"Seek the LORD while He may be found; call on Him while he is near. Let the wicked forsake his way and the evil man his thoughts. Let him turn to the LORD, and He will have mercy on him, and to our God, for He will freely pardon." (Isaiah 55:6-7)
Prayer: Dear Jesus, I confess with my mouth that You are the Son of God, and I have made the decision to make You Lord of my life. Please forgive all I have knowingly and unknowingly said, done, and thought that is evil in Your sight. Forgive me especially for ___________.
As I read the signs of the times in Your Word, I realize in many ways I am not prepared to meet You. Please give me Your grace to prepare. Show me where and how I can learn more about You. I want to love you more and trust you more. And I am ready to make the necessary changes in my life in order to follow You closer. Thank you for loving me even when I do not actively love you back. From this day, ______, I (re) commit my life to You. As I trust and obey You, I know You will lead me in living a life that brings You glory and helps other people. Amen.
Where to start: "Love the Lord your God with all your heart and with all your soul and with all your strength and with all your mind" and, 'Love your neighbor as yourself.'" (Luke 10:28, Deuteronomy 6:5, Matthew 22:37, Mark 12:30)
For further reading: Matthew 24:35- 25:2; 2 Peter 3:8-13
Do you enjoy reading these email meditations? Please search your heart for others in your life who your think may enjoy receiving them too. We encourage you to forward this page to anyone who you feel needs to hear the Good News of Jesus Christ.
If you would like to receive these weekly meditations by email, please take this link.
We thank you for your support of kwm! We are a non-profit organization that relies on your donations, referrals and prayers! Thank you for your support and for sharing this Good News with others in your life. Perhaps God has already used kathleen's powerful messages to help you or those you love, then GIVE TO GIVE by joining us in helping to bring her messages to others! Your support of kwm enables us to offer all of kathleen's messages (audio and written) for FREE, reaching those who are financially challenged who would not recieve God's word any other way.

Becoming a financial partner with kathleen whitten ministries means that, together, we can offer all the ministry has to bring God's healing and hope to a hurting world.
Jesus said, "Freely you have recieved, freely give." Matthew 10:8b LivingJesus.us