Blessing Book
by Kathleen Whitten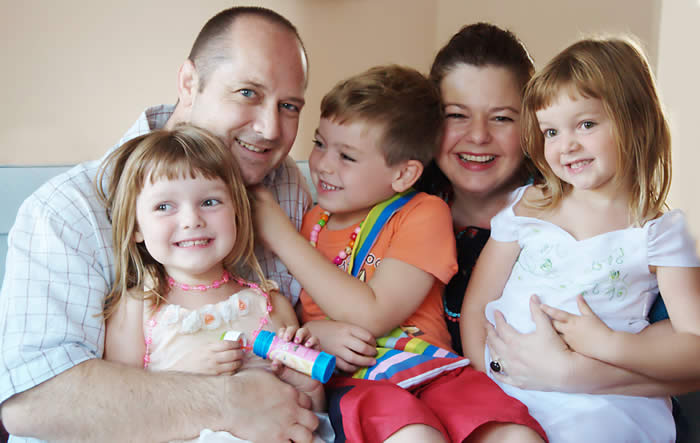 Psalm 78, written thousands of years ago, tells us today that in order for upcoming generations to hold onto the truth and know and honor God's infallible Word, we must "Tell the next generation the praiseworthy deeds of the LORD, His Power and the wonders He has done!" (Psalm 78:4b)
Sometimes my family likes to go get ice cream after dinner. On the way home, we pass house after house full of people watching television. We've come to realize that the hours families used to spend talking and interacting are now spent watching television.
Don't panic. This is not a meditation on the evils of TV – our daughter has enough videos and DVD's to stock a G-rated Blockbuster. The point is this – the scriptures tell us that if we want our children and our children's children to keep God's Word, then we need to take the time to tell them about what he has done in our lives.
Tell them about the miracles in your family. Tell them about God's demonstration of power in your own life. Tell them of the special blessings He has given you– big and small. Children (even adult children) are enthralled to hear about the times God personally intervened in the lives of someone they know.
Consider starting a family blessing book that can be passed down from generation to generation. Write "the praiseworthy deeds of the LORD, His power, and the wonders He has done" in your life and in the lives of others in your family. You will begin to notice all the wonderful things God does for you on a daily basis.
And someday...a little person in the future...maybe with your mother's eyes, your quirky sense of humor, your son's personality and your granddaughter's smile might hear your family stories of God's goodness and silently think, "Look what God has done for my family. I want to belong to Him!"
"We will tell the next generation the praiseworthy deeds of the LORD, His power, and the wonders He has done... so the next generation would know...even the children yet to be born, and they in turn would tell their children. Then they would put their trust in God and would not forget His deeds but would keep His commands." (Psalm 78:4b,6-7)
Do you enjoy reading these email meditations? Please search your heart for others in your life who your think may enjoy receiving them too. We encourage you to forward this page to anyone who you feel needs to hear the Good News of Jesus Christ.
If you would like to receive these weekly meditations by email, please take this link.
We thank you for your support of kwm! We are a non-profit organization that relies on your donations, referrals and prayers! Thank you for your support and for sharing this Good News with others in your life. Perhaps God has already used kathleen's powerful messages to help you or those you love, then GIVE TO GIVE by joining us in helping to bring her messages to others! Your support of kwm enables us to offer all of kathleen's messages (audio and written) for FREE, reaching those who are financially challenged who would not recieve God's word any other way.

Becoming a financial partner with kathleen whitten ministries means that, together, we can offer all the ministry has to bring God's healing and hope to a hurting world.
Jesus said, "Freely you have recieved, freely give." Matthew 10:8b LivingJesus.us