True Self
by Kathleen Whitten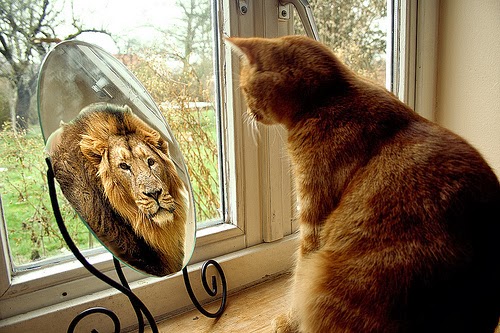 "After the people saw the miraculous sign that Jesus did, they began to say, 'Surely this is the Prophet who is to come into the world.' Jesus, knowing that they intended to come and make Him king by force, withdrew again to a mountain by Himself." (John 6:14-15)
Upon seeing Jesus' power and miracles, the Jewish people wanted Him to become their earthly king. Knowing that this was not God's plan for His life, Jesus withdrew to be by Himself so He could commune with God.
Similarly, there will be times that people will try to make you be what you are not. Upon seeing your God-given capabilities, talents or even your heart toward a certain matter, they may want you to be someone or do something that God has not intended for you to be or do.
It can be both flattering and confusing. But what should we do in those situations? Jesus is our example: withdraw from the crowd, get by yourself, and commune with God.
The talents, abilities, and even resources God has given us fulfill a wonderful purpose in His kingdom and for His glory. Our wholeness, joy, peace and true self flourishes when we are in God's plan and not simply fulfilling the plans or needs of others.
Do you enjoy reading these email meditations? Please search your heart for others in your life who your think may enjoy receiving them too. We encourage you to forward this page to anyone who you feel needs to hear the Good News of Jesus Christ.
If you would like to receive these weekly meditations by email, please take this link.
We thank you for your support of kwm! We are a non-profit organization that relies on your donations, referrals and prayers! Thank you for your support and for sharing this Good News with others in your life. Perhaps God has already used kathleen's powerful messages to help you or those you love, then GIVE TO GIVE by joining us in helping to bring her messages to others! Your support of kwm enables us to offer all of kathleen's messages (audio and written) for FREE, reaching those who are financially challenged who would not recieve God's word any other way.

Becoming a financial partner with kathleen whitten ministries means that, together, we can offer all the ministry has to bring God's healing and hope to a hurting world.
Jesus said, "Freely you have recieved, freely give." Matthew 10:8b LivingJesus.us