Covered By His Blood
by Kathleen Whitten
"My mouth will tell of Your righteousness, of Your salvation all day long,
though I know not its measure." (Psalm 71:15)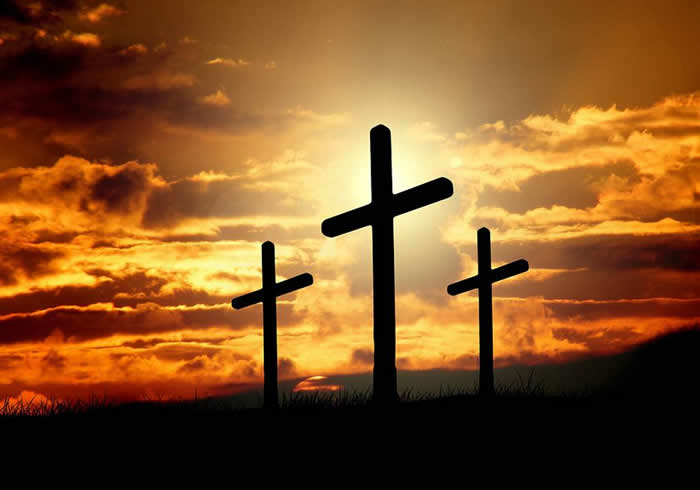 No matter how spiritually mature, every Christian stumbles and sins. There are no degrees of sin. Gossip is sin. Having a critical spirit is sin. Substance abuse is sin. Pride and impatience is sin. Selfishness is sin. Even "not doing good to someone when it is within your power to do so" is sin. (Proverbs 3:27)
Just as in the Old Testament times, sin cries out for sacrifice. Blood sacrifice. For believers, Jesus is the sacrifice for all of our sins for all time. And because Christ's blood covers our sins, God sees us as righteous-made right with God! (2Corinthians 5:21)
Yet as we increase in our love for God, our sins, even the seemingly small ones, become progressively more painful to our hearts. With an increased sensitivity to sin, many times even after asking for forgiveness in Jesus' name we still feel pained and bloodied. Disappointed and ashamed, it is tempting to believe God cannot use us for a while.
But the Holy Spirit delights in freeing us to see as God sees! God is our Confidence! God is our Hope! And Jesus is our Redeemer!
The Holy Spirit gave me this word:
The enemy attacks in the same areas.
I know how to stand
But this time
I stumble and fall.
I have sinned.
I have fallen.
I ask for forgiveness but
I am hurt.
I see myself.
I am a mess.
I have fallen
and I am covered in blood.
Gently
Jesus tells me to get up,
Dust myself off,
And walk.
He tells me that
I have prayers to pray
I have places to go.
I have things to do
In His Name.
"But Jesus," I cry,
"I have stumbled.
I have fallen.
And I am ashamed.
How can I represent You?
Look at me
Fallen and covered in blood."
Jesus says again,
"Get up. Stand up and walk.
Do not be ashamed.
For the blood that covers you
Is not your own.
It is mine."

Do you enjoy reading these email meditations? Please search your heart for others in your life who your think may enjoy receiving them too. We encourage you to forward this page to anyone who you feel needs to hear the Good News of Jesus Christ.
If you would like to receive these weekly meditations by email, please take this link.
We thank you for your support of kwm! We are a non-profit organization that relies on your donations, referrals and prayers! Thank you for your support and for sharing this Good News with others in your life. Perhaps God has already used kathleen's powerful messages to help you or those you love, then GIVE TO GIVE by joining us in helping to bring her messages to others! Your support of kwm enables us to offer all of kathleen's messages (audio and written) for FREE, reaching those who are financially challenged who would not recieve God's word any other way.

Becoming a financial partner with kathleen whitten ministries means that, together, we can offer all the ministry has to bring God's healing and hope to a hurting world.
Jesus said, "Freely you have recieved, freely give." Matthew 10:8b LivingJesus.us