Naturally Good?
by Kathleen Whitten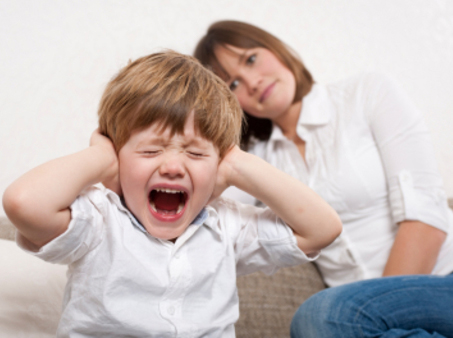 Rising opinion is that we humans are naturally "good," and able to reach "perfection" on this earth.

Don't get me wrong. We can all learn to be "better." We can practice in the footsteps of others, in order to overcome our natural selfishness. We can pray to change to be more loving. We can meditate on the true meaning of love.

However, like it or not, we are each born with a human nature, not a perfectly loving nature. No one has to teach a two-year-old to scream, "Mine!" Sadly, selfishness (an antithesis of love) comes naturally to us all.

By adulthood, most of us have learned that lying is not a good thing. But it doesn't mean that we never lie. Sometimes we even lie to ourselves.

Judging each other isn't good. Racism is horrible. Stealing is bad. Murder is worse. Yet all this is rampant.

You might say, "That's a small part of the human population."

REALLY? Watch the news lately?

"Yeah, but what I see in this sick world is NOT a description of MY heart."

I don't know your heart, but I do know mine. And even though I try to do the right thing *all the time (*and I'm probably lying to myself about that) I still mess up, fall short, repeat mistakes and can be utterly evil.

Hear this. To a perfect God, the definition of evil includes unbelief, fear stemming from lack of trust in Him, weak or no faith, and disbelieving truth.

Evil is the opposite of love.

No matter your belief system or lack there-of, if you haven't been further warped the delusion that you are perfect, you realize – especially the older you get – how really imperfect you are.

"Nobody's perfect."

Ok, then we're admitting that we have an imperfect nature, otherwise wouldn't time, experience and desire make us more perfect every year?

I need and keep on needing forgiveness. You may not realize it yet, but YOU need and keep on needing forgiveness. We will never be perfect on this earth, no matter how many books we read or how hard we try.

Sadly, we don't always get the understanding or forgiveness that we need from other imperfect people.

But our Creator is willing to forgive, wipe our slate clean and love us as much as ever. Perfectly. (Isaiah 43:25, Jeremiah 31:34, Hebrews 8:12)
No longer will they teach their neighbor, or say to one another, 'Know the Lord,' because they will all know me, from the least of them to the greatest," declares the Lord. "For I will forgive their wickedness and will remember their sins no more." Jeremiah 31:34

None of us deserves this. No, you are not a "little-god in the making." Your mother may have told you that, but she was dead wrong. Ask your sibling, spouse or any teenager.

When asked, God doesn't take away our sins for our sake, but for His.

From the Scripture references listed above: "I, even I, am He who blots out your transgressions, for My own sake, and remembers your sins no more."

SIN. Ouch. We hate that word.

The Greeks explain it best. Sin means "missing the mark." Think archery.

I missed the mark by a few football fields last night. No excuses.

But here I sit, full of joy and forgiven by a Perfect Heavenly Father because He loves me.

And unlike myself or my adversary, God will not bring up that sin again. Ever.

How can an imperfect human like me convene with a perfect God? Forgiveness. Mercy.

A battle fought and won on my behalf and your behalf by Our Creator. He is Messiah for all people who sincerely ask Him to be their Savior and Lord.
Do you enjoy reading these email meditations? Please search your heart for others in your life who your think may enjoy receiving them too. We encourage you to forward this page to anyone who you feel needs to hear the Good News of Jesus Christ.
If you would like to receive these weekly meditations by email, please take this link.
We thank you for your support of kwm! We are a non-profit organization that relies on your donations, referrals and prayers! Thank you for your support and for sharing this Good News with others in your life. Perhaps God has already used kathleen's powerful messages to help you or those you love, then GIVE TO GIVE by joining us in helping to bring her messages to others! Your support of kwm enables us to offer all of kathleen's messages (audio and written) for FREE, reaching those who are financially challenged who would not recieve God's word any other way.

Becoming a financial partner with kathleen whitten ministries means that, together, we can offer all the ministry has to bring God's healing and hope to a hurting world.
Jesus said, "Freely you have recieved, freely give." Matthew 10:8b LivingJesus.us